Collins Pre-Orders - Printing / Adding a Logo to your Place Cards
Printing off Place Cards from Collins will save you heaps of time!
First of all, you can print them out in the PDF format provided - this will include your guest names and their order, if you wish to include it, on the place card paper. Purchase this Place Card Paper and pop it into your printer - once they're printed you're good to go! Simples.
If you love a bit of customisation and want to include your logo on your place cards, you can use the excel download to customise the place cards to your needs.
Remove the names and orders from the spreadsheet, so you have empty place cards. You can then copy and paste your logo onto the place cards - make sure your logo is upside down here as you'll be folding it over soon! Don't make them too big as you'll need to fit on the names and orders too.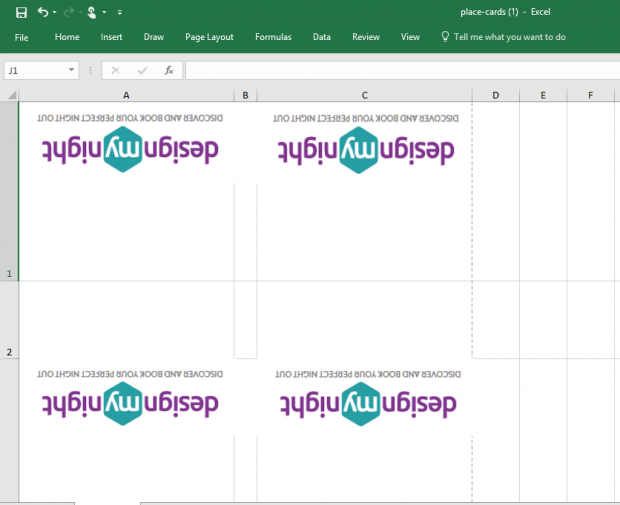 You can now print this template straight on to the Place Card Paper. Print off enough to last.
Then when you need to print out your place cards you can put these sheets into your printer, then print the place cards from PDF as usual and your logo will be on them.